Video Time Reversal 2.08


How to reverse a video : English tutorial here

Do you like Video Time Reversal ? say it on Facebook and google !




New version : january 12th 2015 !

Introduction
Hi ! Due to a "little success" over the web, there are a lot of people who are comming to my website from google search or youtube tutorials in order to download my little program to make a reverse effect on a video. And those people were afraid of the french language they founded ! That's why i try to translate this page. My english is not very good but i hope it will be enough.

Also due to this "succes", I decided to create a completely new version, more reliable, more efficient, more stable, more usefull !

What is Video Time Reversal ?
Video Time Reversal 2 is a powerful software that can (time) reverse video. Sound is also reversed. Any video may be reversed using Video Time Reversal 2, without convert it before !

And that is the big news of this new v2 version ! Any video such as wmv, mov, mp4 and so on may be directly reversed by Video Time Reversal 2. There is no need, as with the previous version, to convert the input video into an avi file format. That makes the process easier and faster !

The software is delivered with a full installer and uninstaller. It is also completely free !





How to reverse a video ?
It is very basic. Just choose a video file with Video Time Reversal 2, then click on the reverse button and say where to save the output file. That's it ! It is so simple as that

The software will then convert your input file into a MJPEG video, then it will reverse the video and the sound, then merge the video and the sound into a single file. Output file format is, as default, a MJPEG avi file, but through the options of the software, it is possible to choose an other file format.

You can then use the reversed video, for example with Window Movie Maker.

At the end of this page, you'll find a tutorial to show you how to use the software

What are the different options ?
Video Time Reversal 2 has several options to personalise the reverse process :


You can choose an output file format between the following :
- MJPEG avi (Bigger file but process faster and better quality)
- WMV : window movie video
- MP4 : mpeg 4
- Same as input file (if possible !)

You can choose to return the sound (default), to keep original sound or to remove the sound. You can also have the reversed sound in a separate wav file.

You can choose output bitrate (except for MJPEG output)

It is the same software for english and french version. If you want to translate Video Time Reversal 2 in your language, please contact me. Your help will be appreciated !

Advanced options can be used to solve problems with specific files or to fast up the process. For example, the "Fast" option for computation may work on 99% of the computers. If it works for you, you will save some time !

Known issues :
Video Time Reversal 2 may reverse any video, but there is still some known issues. I'm working on them.


The software has sometimes some difficulties to read correct frame per second value. This should be better since version 2.06

The software has some difficulties to output a fully correct .mts file. That's why there is an advanced option to change .mts file format to .mov file format if your input video is a .mts file and you choose "same as input" for the ouput format. It is highly recommended to keep this option ON.

Some codecs may not work for output. I've done some tests with the most used codecs but if your video uses a non typical codec and if you choose output format "same as input", Video Time Reversal may fail to compress the video. In that case, please choose an other file format.

If the output file is a wmv file, then windows explorer will display 30fps even if the video is not 30 fps. But this is more a windows explorer bug and the video will play cleanly. Not really a bug, but if i can i'll correct it.

If the output file is a wmv file, then duration of the video that is displayed on windows explorer may be increased up to 2 seconds in some cases. I'm working hard on it...

In any cases, if you have some troubles with some videos, try to choose an other output format. MJPEG should work in any case, and so, this is the more secure option.

Do not hesitate to report me any bug you see !



---
To download Video Time Reversal 2
(13.5 MB, exe file)
Click on the following button
If the button does not work, click here


---



You enjoy the software ?


This software is totally free and the fact that you use it, is a satisfaction for me. However, if you want to make more, you can make a donation (use "donate" button for USD and "faire un don" button for Euros). In that case, many many thanks in advance : Thanks in advance.

You can also say it on Facebook and google :





---
Tutorial : How to reverse a Video ?
---
examples
| | | |
| --- | --- | --- |
| Original Video | | Reversed Video |
| | | |
| | | |
---



Any question or remark ?


If you have any question or remark, ask me for improvements or just say that the soft is great for you (or say that it is bullshit), do not hesitate to post on my little forum ! It is in french but you can post in english in the "Logiciels" forum (it means software) and "Video Time Reversal" subsection. I'll be pleased to answer you. You can also use the comments area just here :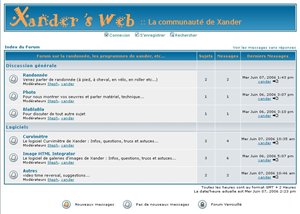 ---
2.08 version update (from 2.07 version) :
library update

spannish translation


2.07 version update (from 2.06 version) :
minor bug correction

add link to google plus page


2.06 version update (from 2.05 version) :
Enhancement of fps detection handling

Enhancement of sound workflow


2.05 version update (from 2.04 version) :
Added Italian language (thanks to Antonio Pomp˛)


2.04 version update (from 2.03 version) :
Correction of a bug : In one specific case (output MJPEG when audio reverse failed), the output file was not released. This is now corrected.


2.03 version update (from 2.02 version) :
You can know drag and drop video files on VTR.

You can know keep original sound

Better handling of H264 codec

ffmpeg libs update

Minor bugs correction


2.02 version update (from 1.1 version) : A lot of updates ! The software has been totally re coded and corrected :

Opens and reverse any video

Choice between several output file format

Can reverse sound in a separate file or inside the video

More modern design

And so on !


Versions 1.0 and 1.1 :

First basic version that had succes !